Enough has been said about the Classic White Shirt, well sometimes enough is not enough. I cannot get enough of white shirts and my love for having fun styling them is …. I do not even have a word to describe how much fun it is….so let's just say I love white shirts.
Actually I love the Colour White, Pure, Pristine and Classic always. It looks good in all seasons, white is never too white for winters or too harsh for summers, just a bit high maintenance during rains though, I don't mind that I guess.
So I have these lovely baggy pants that totally give a very vintage feel, they even have self stripes too. They are high waisted and cinch perfectly on my waist. I paired them with my white shirt from Top Shop. Just for fun I layered my shirt with a black tank from Forever 21 .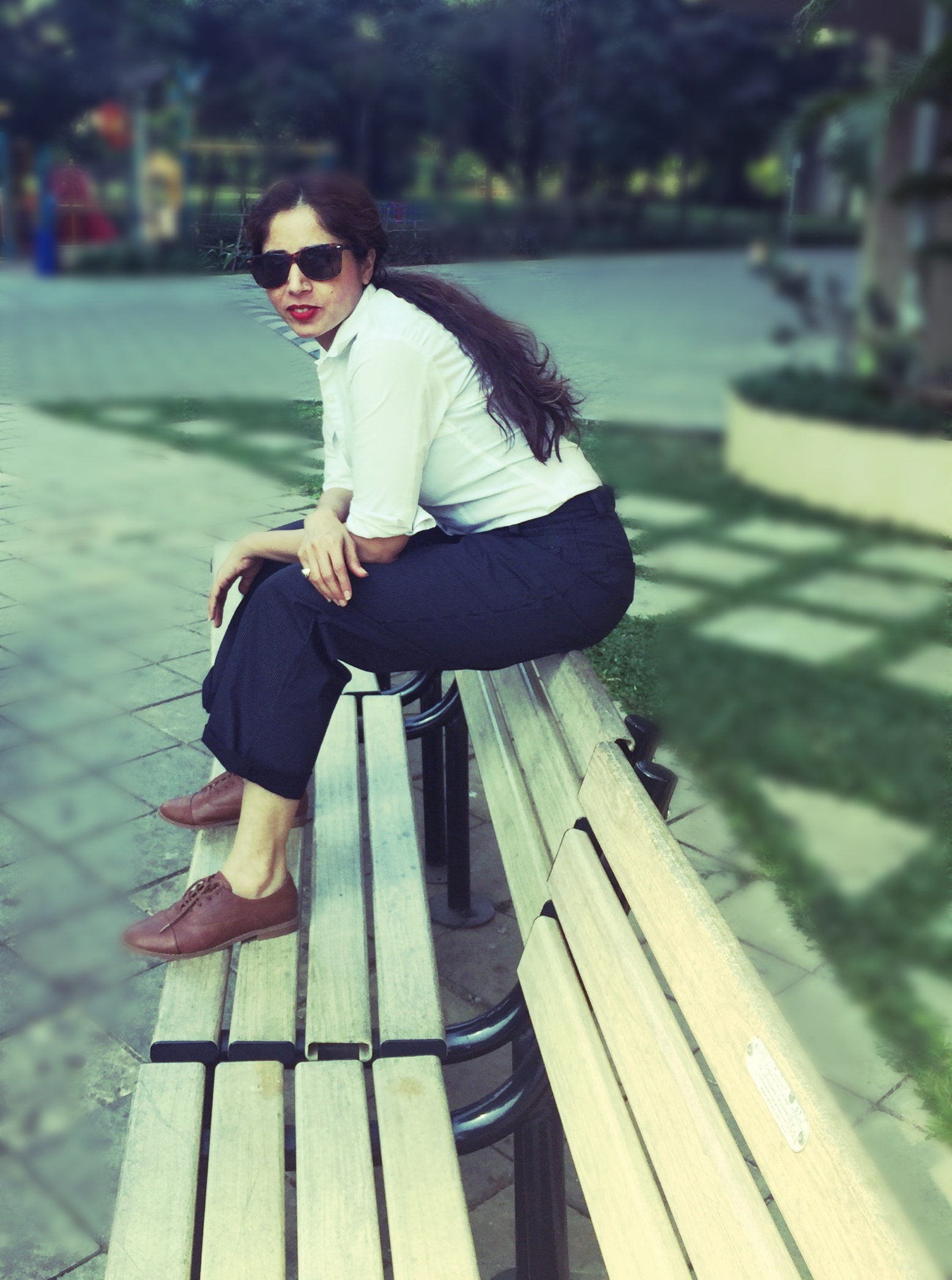 Just like any other Girl,  I Love Shoes…be it Basic, Flats, Boots, Statement Footwear, Blingy ones…just bring them on. Today's mood for me was vintage and what better shoes to pair my baggy pants and crisp White Shirt than classic Tan Brogues. You must have noticed that I am a little partial towards my Brogues, the deal is they are pair-able with whole lot of garments  and are comfort wear goes without saying that I absolutely keep repeating them with outfit after outfits.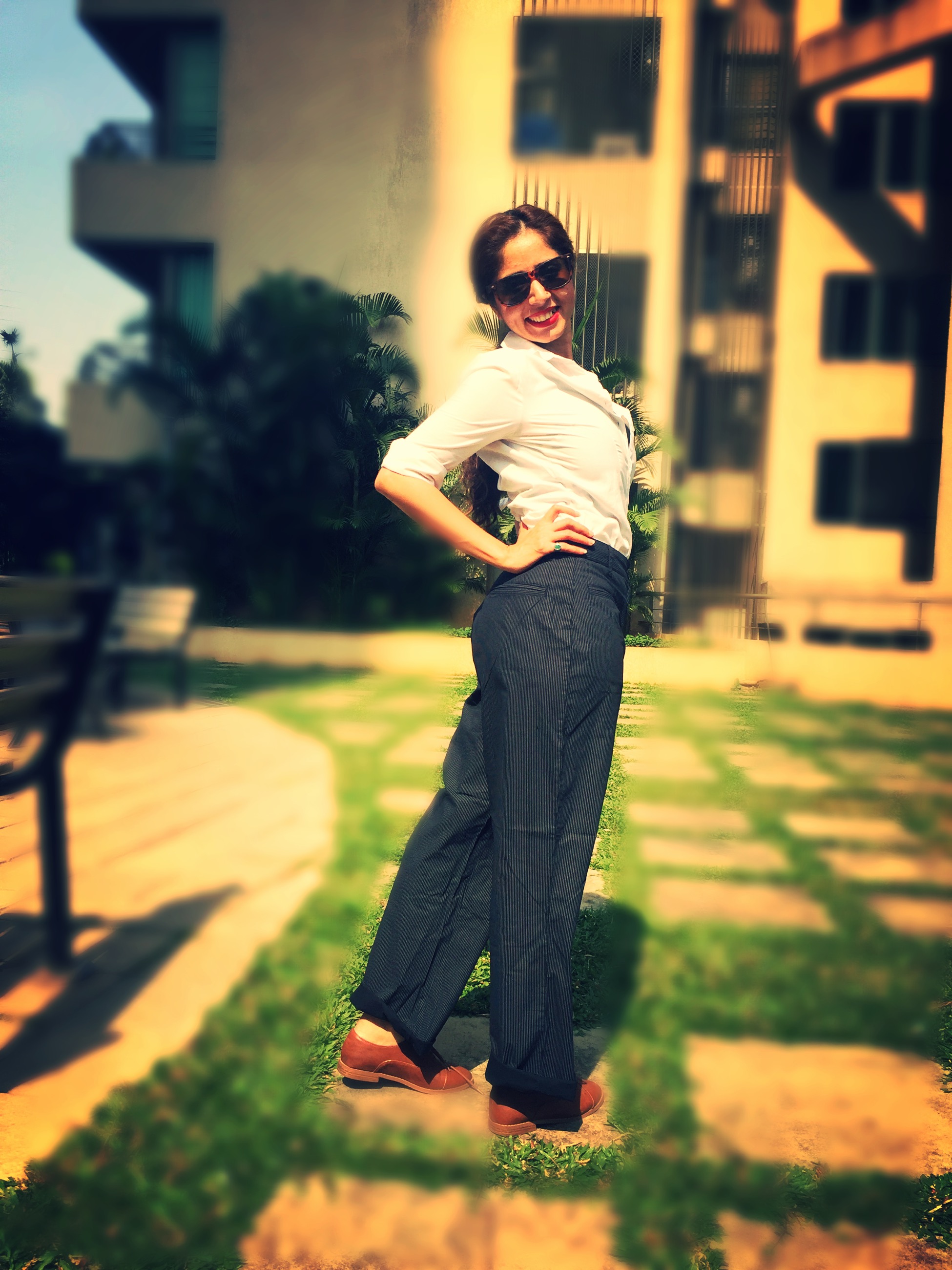 Foot Wear are very Important to complete any outfit , you should give my blog post on & footwear every woman should have. Make sure you invest in basics before you start Indulging in experimental shoes. As a Style Coach I have experienced that , That Is one of the major problem that women face, They some times do not know what do they want and what needs to be discarded from their collection. Let me know how you liked my take on it.
Coming back to my outfit of the day, It was a easy breezy comfy look, yet a smart style statement in its own way. I wish Baggy's come back in and become part of everyday fashion soon. I rolled my sleeves up a tad bit more to enhance the vintage quotient.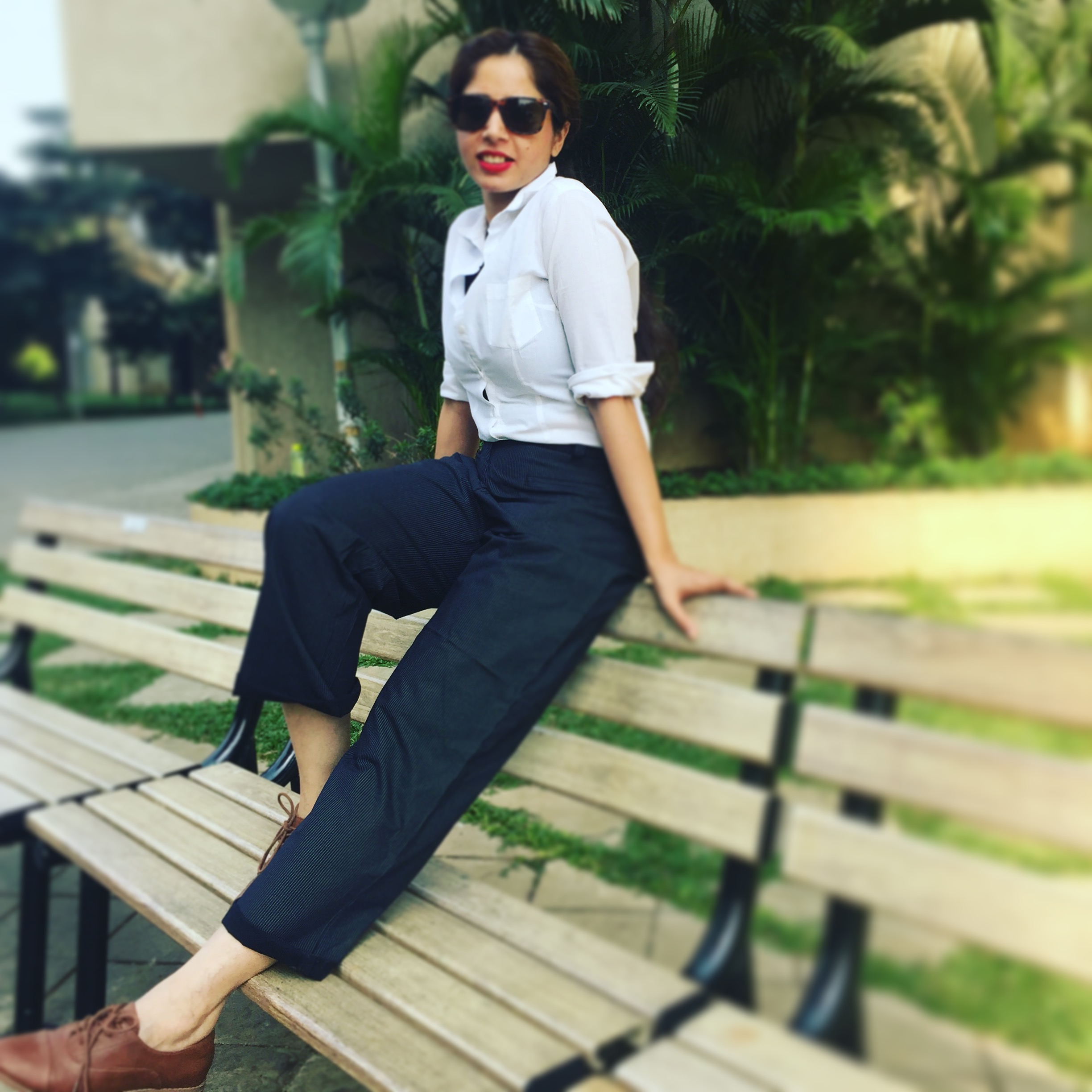 How would the hair be left out of picture, my go to hairstyle suited the best with my look today. Puffs in the front and middle parting, how vintage can it get.
How do we seal the deal here, simple a Red Lipstick. Period. I do not even need to explain why, right!!! Mac works for me, which is your favourite Red….
I had fun dressing up today, share your style stories and style queries with me on Stylecoachaianaj@gmail.com….ciao…
Shirt – Top Shop , Tank & Shoes – Forever 21, Baggy Pants – Converse (picked them 4 years ago) , Red Lipstick – Mac