How I styled Linen Pants on a hot summer day….well it does have a story to it… I have been a cotton and linen fan for  god many years, I can pretty much live in these fabrics, these fabrics add their own unique character to the garment and  I do love the fact the garment breathes….hey no no…do not imagine nostrils on a linen garment next time you see it…..hhahahaha…It is just such a cool fabric, just apt for a hot day….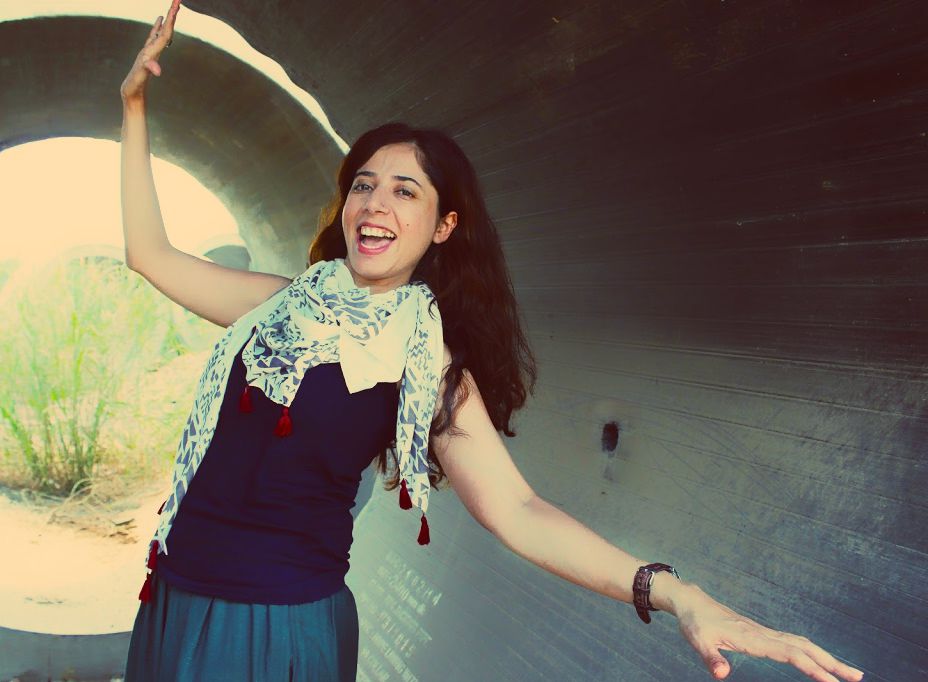 What can I say that would describe my really cool Linen Pants …… well if I may…comfortable, comfortable , comfortable… taking cue from a popular movie I figured out if you you insist thrice it sort of triples the stress and Impact of what you mean to say…doesn't really need a physicist to figure that out….all you need to be is a movie buff… don't you agree movies have educated us more than our school teachers…heheheehe…I guess the moving pictures make understanding a whole lot more easy…no no this post isn't about movies or an essay on how linen has been used in the Hindi Cinema …this is about How I Styled Linen Pants on a Hot Summer Day...see I have already repeated it twice, one more time and you shall get it…how…..!!!!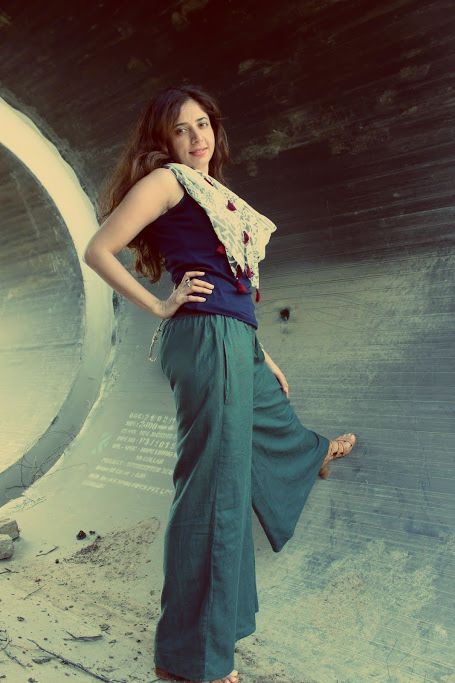 If you  still haven't figured that out…I am such a linen fan. I have been sourcing and getting customised linen garments made for a long long while as I wouldn't find them in the stores off the shelfs, I love the fact that fashion world has taken fancy to linen like never before,I can find some great linen basics in stores now, which I absolutely am enjoying these days . Now that they are also available in the stores It also means that I do not have to hunt for linen fabrics and get my clothes customized for a change,( not that I have stopped doing that) I love that fact that my boutique lady listens to all my crazy ideas and understands my designs and replicates them on the fabrics I keep sourcing from all over. My mom is my partner in crime forever on lookout for the fabrics for me…that's for another day another story…..
I found these lovely Flared Linen Pants in Delhi,  my trip to Delhi is oh so incomplete without raiding the export surplus stores, when I chanced upon these and that too in linen and a lovely shade of green, I hit the shopping  jackpot. Oh I just love shopping in Delhi, it is always fun to shop in this city, so full of fun stuff to be found and mixed and matched with and so many clothes that I cannot find in Mumbai.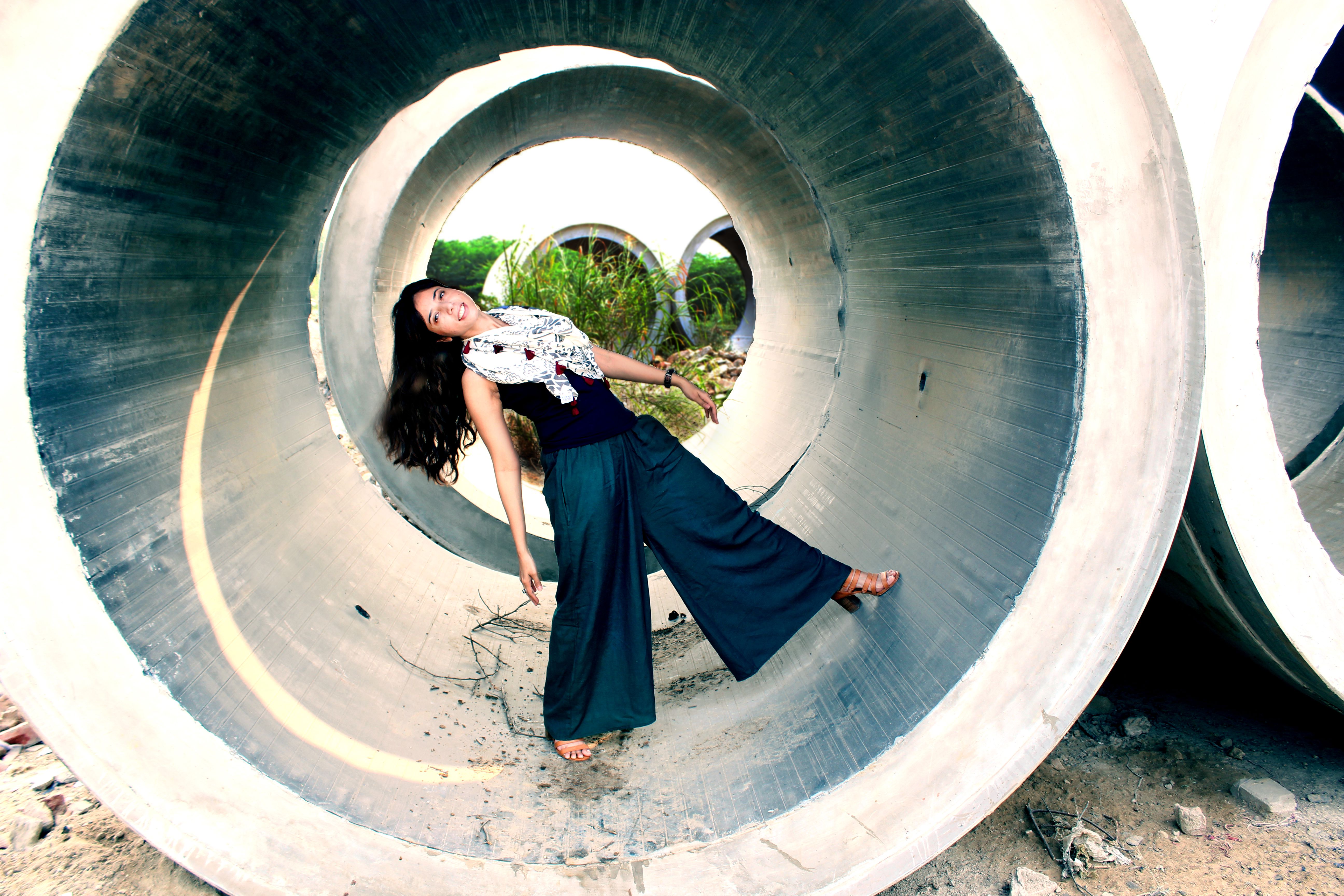 I had to be out that day in the sun, and it was really really hot, I took my new pants, my Banana Republic  Tank ,  Forever 21 Tan Coloured Heels and my Favourite Cotton Scarf and I was all dressed to beat the Delhi heat…..Here we go …some fun photos from the day follow, before that a tip, get your self flared pants in Linen, they are the new basic must haves, try and get in a colour that you can team with a whole lot coloured tops….in case of any style queries you van write to me at stylecoachaianaj@gmail.com.…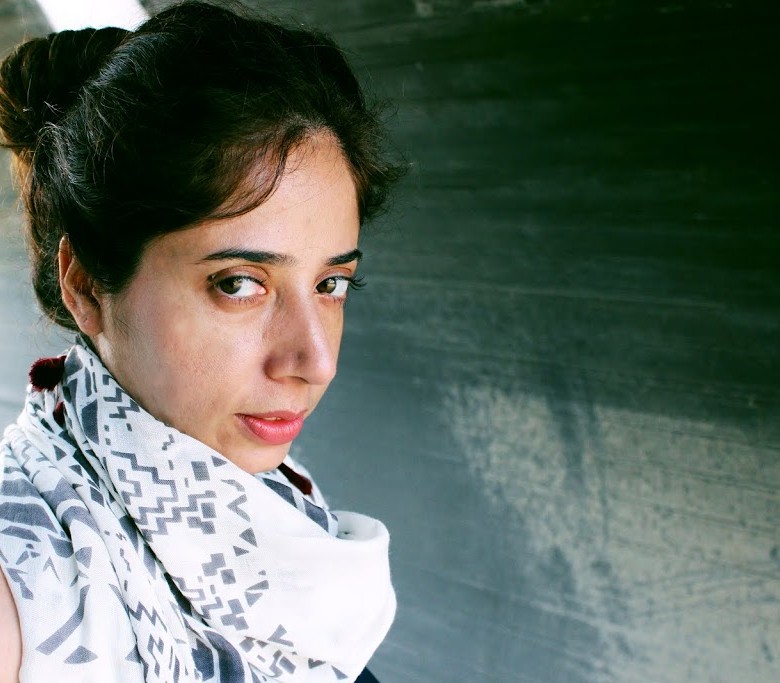 Photo Credits : Rahul
Linen Pants: Surplus Store, Tank Top: Banana Republic, Scarf: Surplus Store, Watch : Fossil, Heels: Forever21