How I styled my Basic Dress in 3 different ways. I am a big fan of solid coloured basics, I guess if you follow my blog you know that by now about me. Fashion is all about having some fun , we need not style same dress the same way every time. Let me show you  how I styled the same dress differently without with just a Little tweak here and a little change there, which you could effectively incorporate in the way you style your garments without really breaking the bank.
Okay…. so I need to confess that I have been sceptical of shopping online and believe you me this is the first garment that I bought online and no need to say that I am hooked the idea of shopping clickty click. Online shopping for women is the best window shopping, easy breezy shopping and if you don't like what you ordered you could easily return it….yay!!… Luckily my dress turned out to be exactly like it looked and felt when I ordered online….pure happiness…ain't it!!!
Without much ado let me take you through the 3 looks I created in a jiffy, trust me jiffy is the word…super quick…
It is summer already and this variant of the Shirt Dress has a belt for the flounce, actually if you have a bit of belly it is perfect style to wear and hide any bulge you may have. Let me Decode the Look 1 for you. Here I have styled my hair in Half Bun (I would have the video on how to tie Half Buns up on my Vlog soon) , Look at my feet, I have a slip on sandals in gold on those just add a subtle bling to a very basic look. My bag is a polka dotted bag pack which my mom had got for me from of her trips to Australia.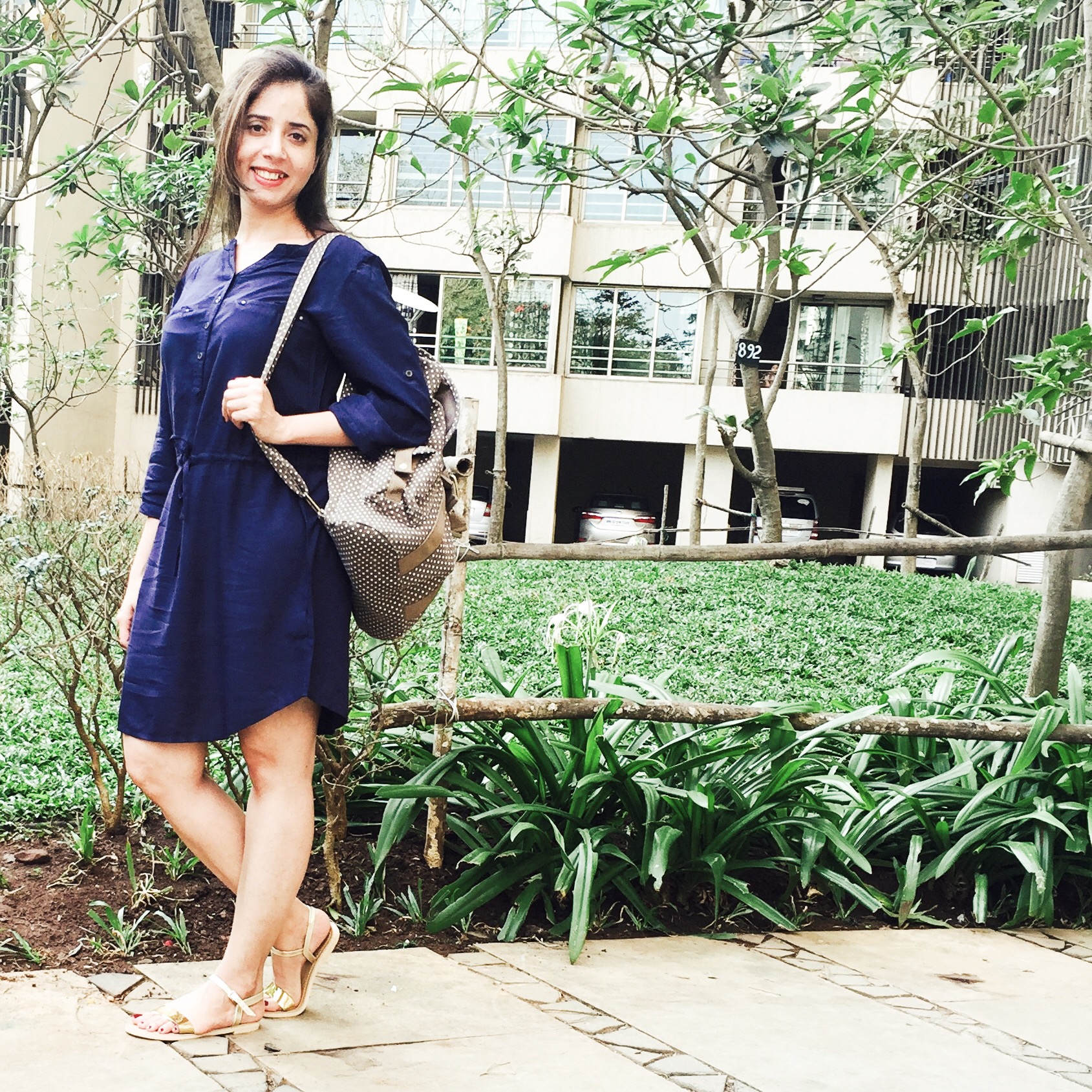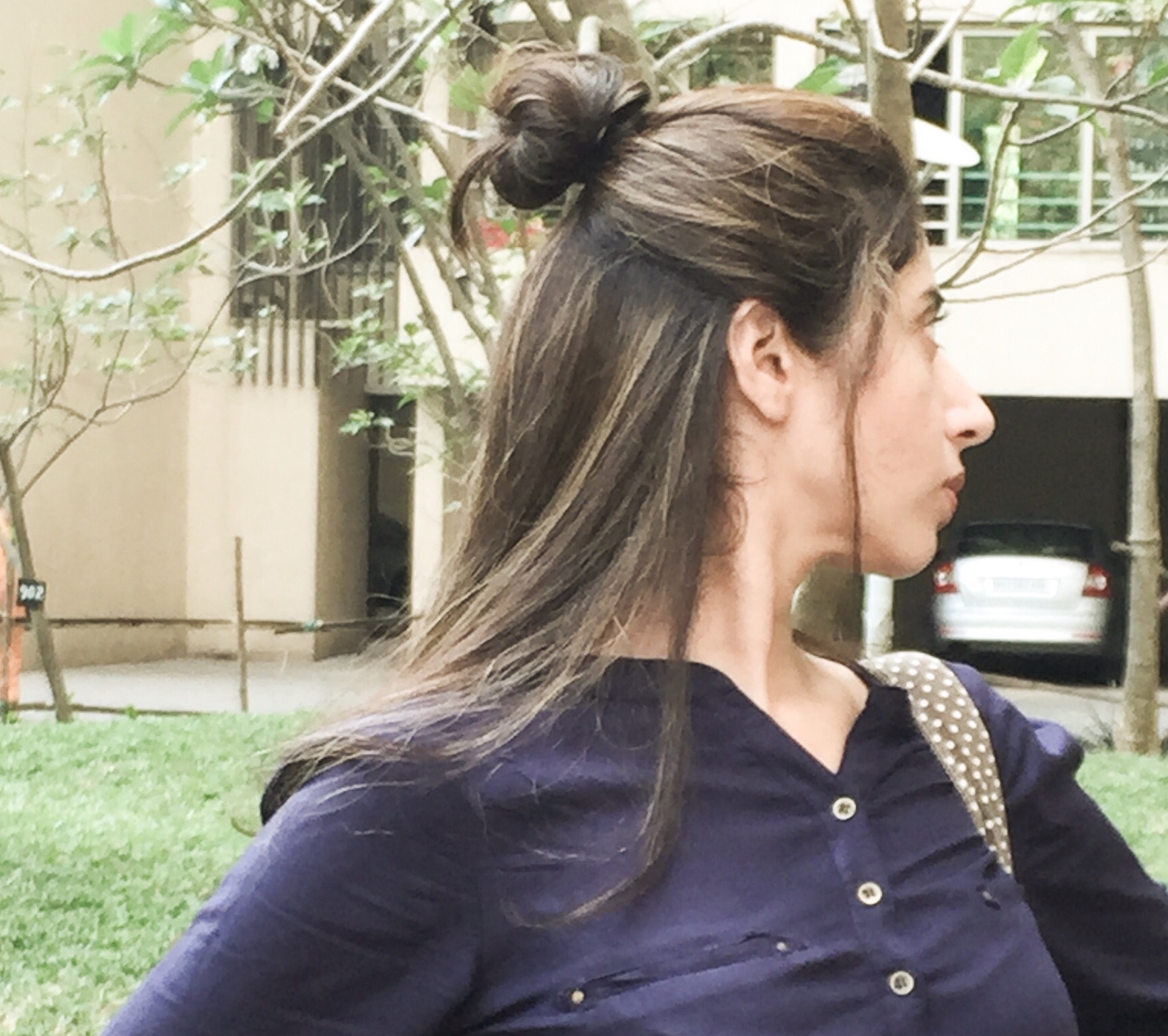 Well the look 2 in the same dress. I just side swept my hair put a elastic on and voila the hair looks different already…right!!! I just put on my nerdy glasses and my favourite pair of Skater Shoes these days. A simple way to twist things around you see. Same dress styled differently without too much effort and I created a whole different casual look. What do you think about it….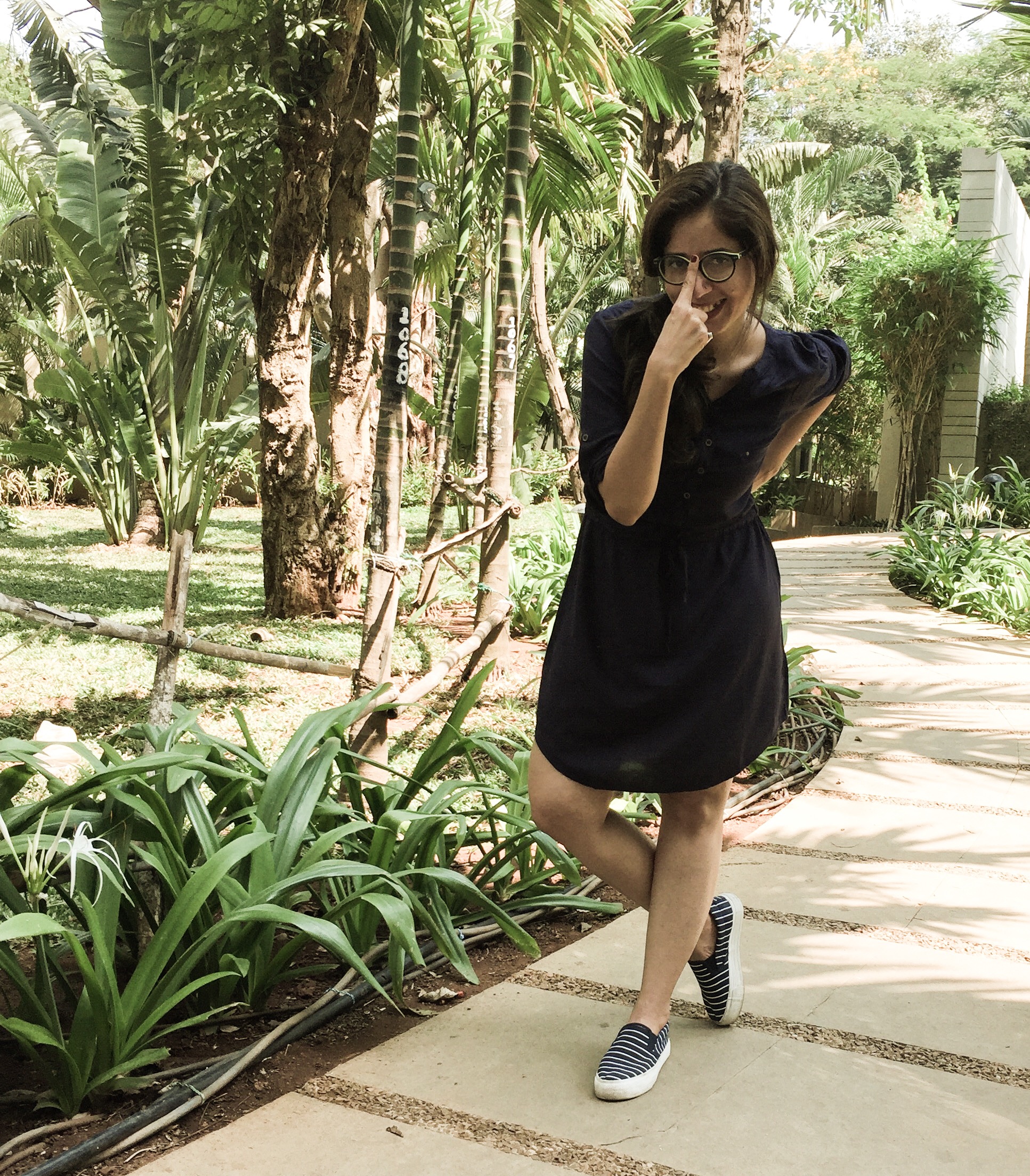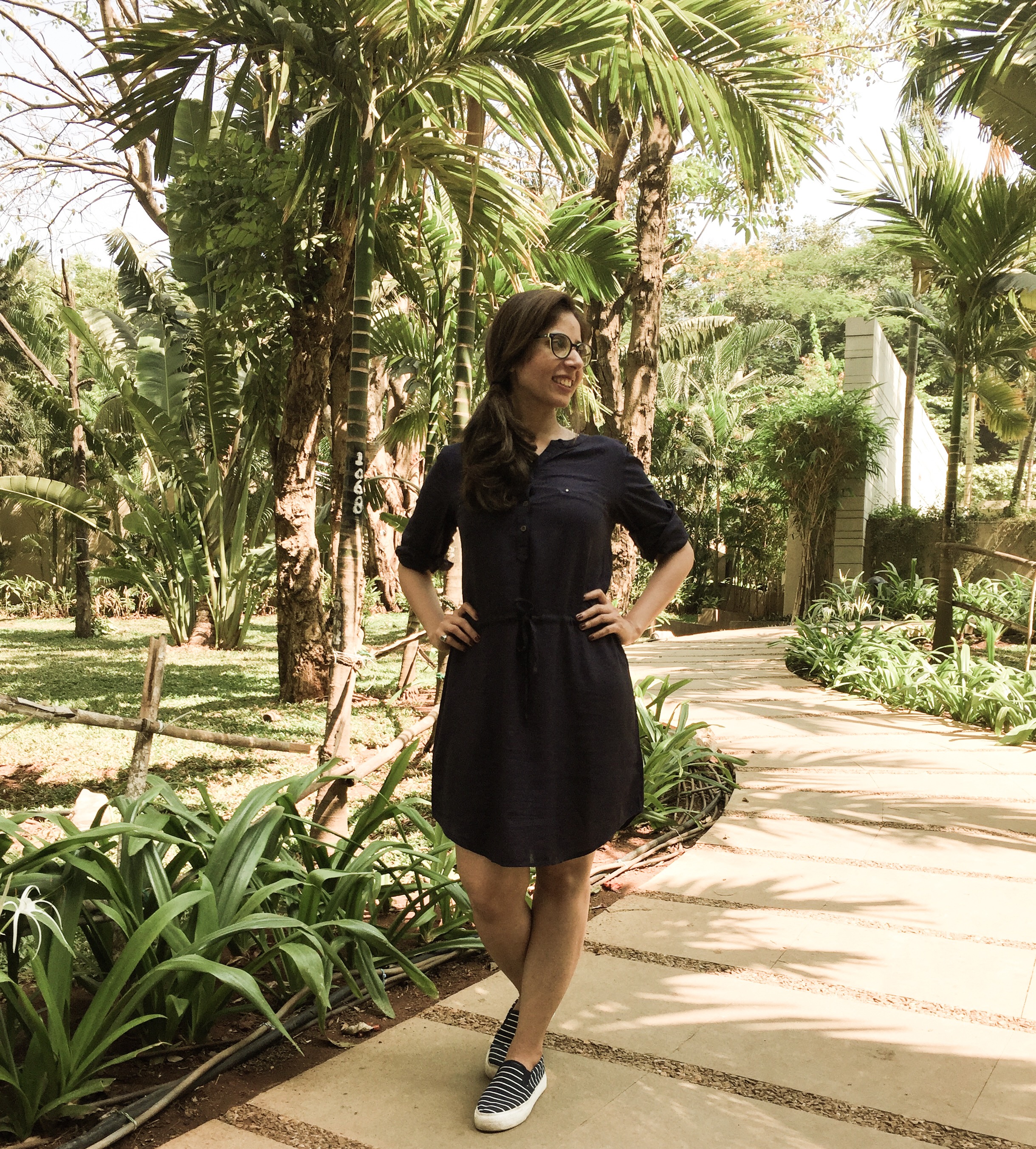 So I played it up a bit for Look 3. Opened my hair, put on my new favourite round sunnies, threw in my little tan sling purse on and my super comfortable wedges and I could go pretty much go anywhere dressed like this. See it didn't take much just a little play here and there and same dress styled differently with play of hair and accessories.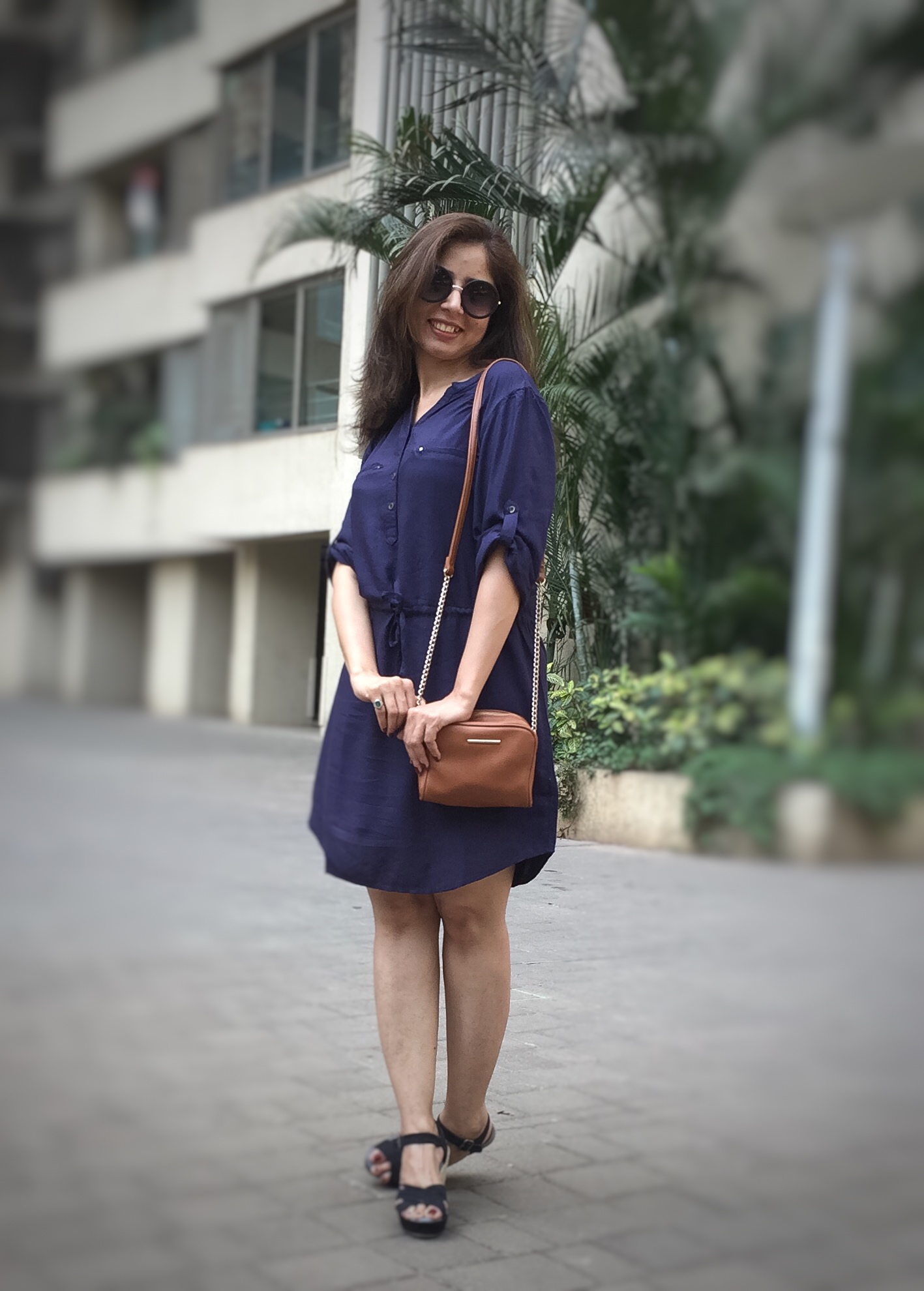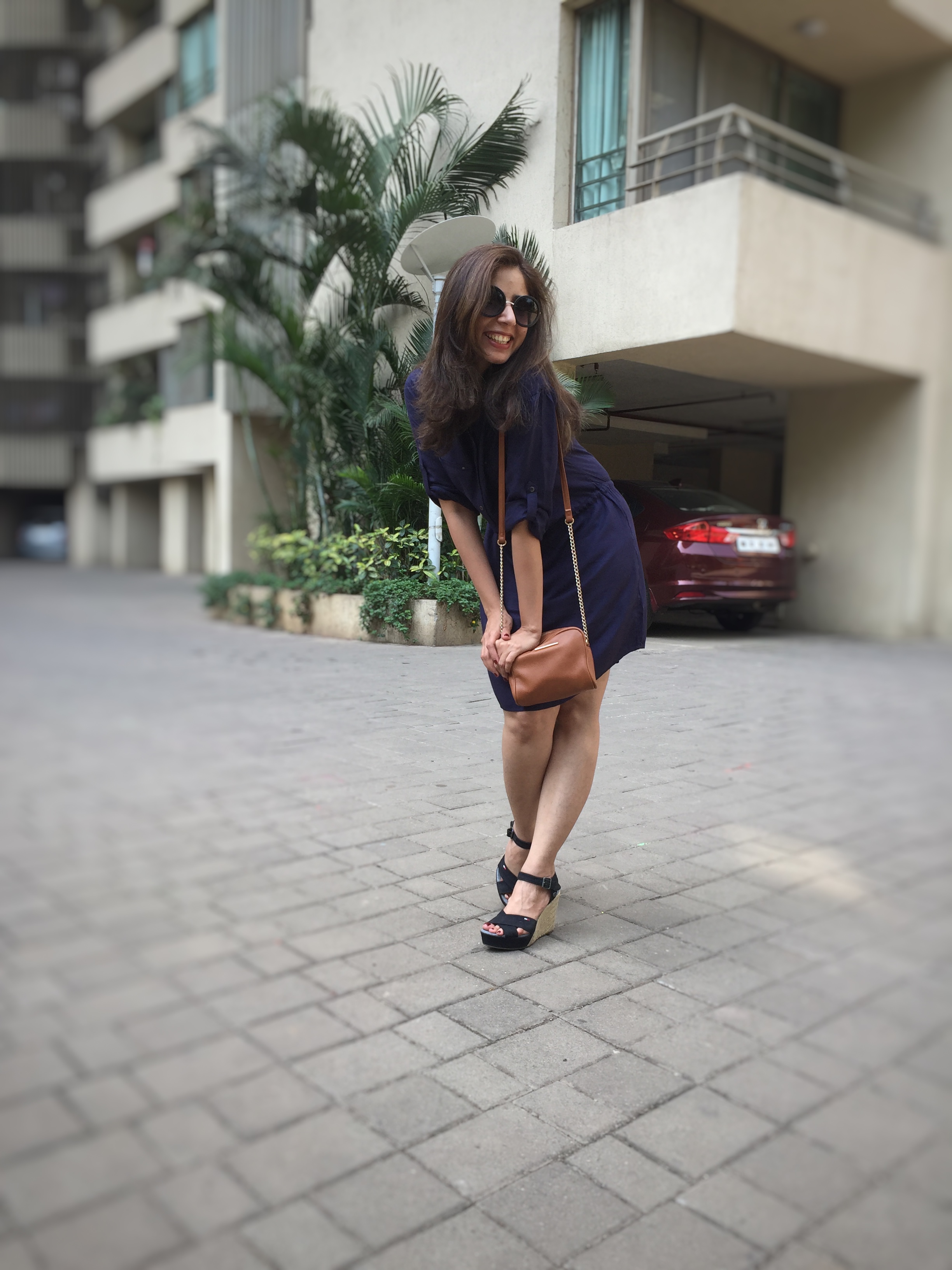 I have lot of fun turning things up style wise yet keeping it all real. What about you, I would love to hear your style stories and if you have style woes you know you could always write to me at StyleCochAianaj@gmail.com.
Dress: Jabong.Com ( Brand :Fame Forever ) Wedges: Tommy Hilfiger  Tan Sling : Bershka