How I wore Blue started with the weather already screaming summer and I had to go to friend's place for lunch before that I needed to wrap like a thousand things…Seriously…. Mails had to written, some chores needed to be finished there were like so many little tasks that needed my attention that day , plus a lunch that I couldn't possibly skip. To add to that I volunteered to help my friend lay the table and itsy bits decor arrangements before everyone else dropped in…my plate was over flowing that day… Now whats that got to do with what I wore…hmmm…I was only trig to find the connection of how come I ended up wearing all blues..was I feeling Blue….nay…I always say that Busy is good…if you are busy means you have work to do and thank God for all that I get to do….
A quick shower and I opened my cupboard…and I didn't have anything to wear …yay that happens to StyleCoaches/fashion Bloggers/every girl in the world… ain't me right…!!! hahahahaha… It didn't take me more than 30 seconds to get over the thought, you see time was something I was super short of that day… no time to pseudo sulk too.
I don't always find things that I fancy so I get lot of my stuff custom made, like I designed these Culottes , fun, cool and stylish all in one, I pulled these out, next came my linen boxy top  in Linen that shouts summer…these done , Now I felt all I need is a fun accessory , and pulled my statement piece and put it on….and I was ready to go…….!!!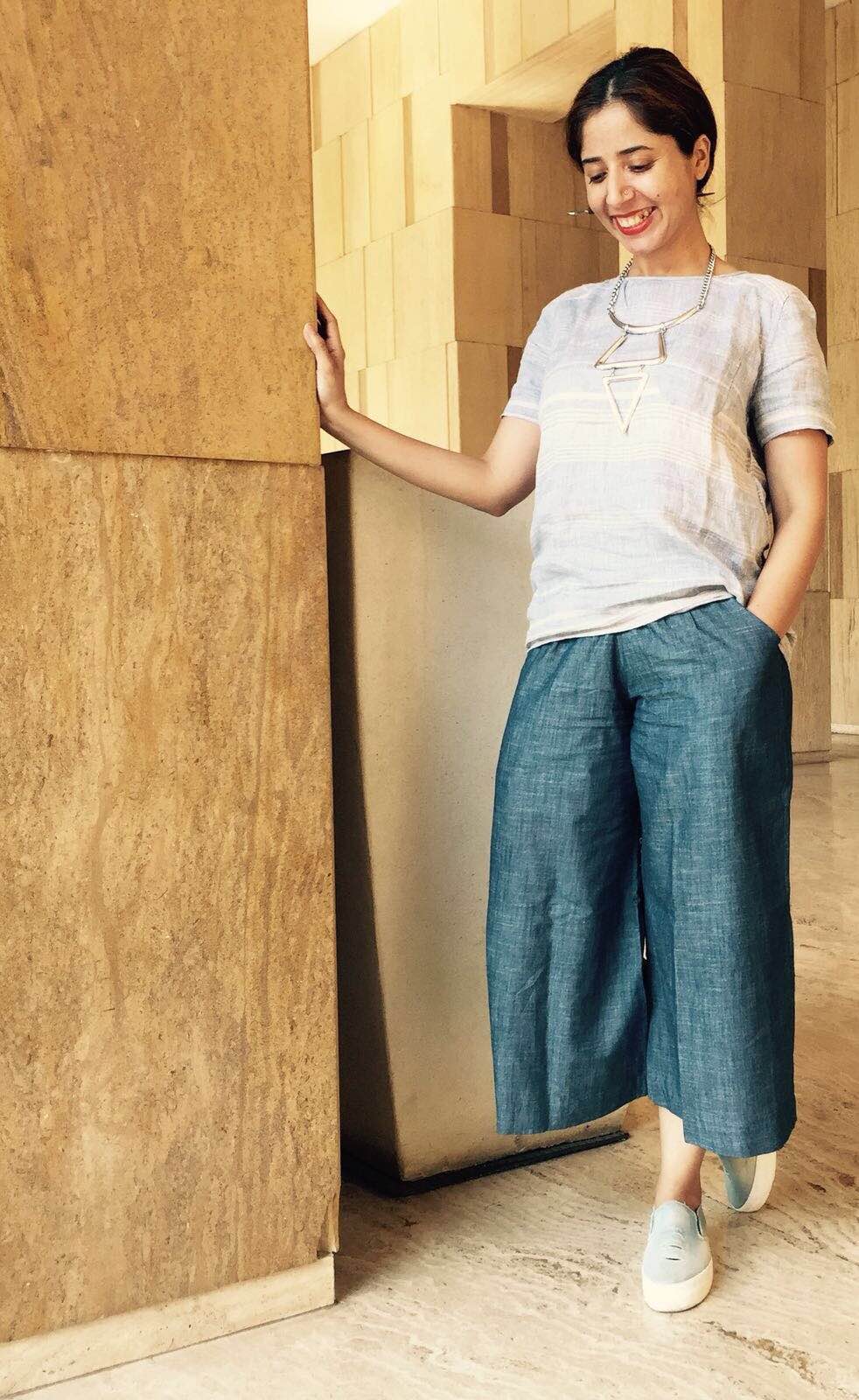 Oh wait…I hadn't done my hair,I tied a bun on my side looked checked myself out…added a Coral Lipstick from Colorbar for some fun..and I was ready to have a good time with my gal pals for a nice summer lunch.
On my way out , I picked out my denim slip on shoes, they are so cool that they are made to look like distressed jeans…I totally love them..I was all dressed in blue on nice summer day…I matched the skies and was happy like the sunshine that day and had finished all that needed to be done before I head for lunch , my friend had already laid down the table…I did my bit on the decor part and was ready to have a nice afternoon chatting away with my friends.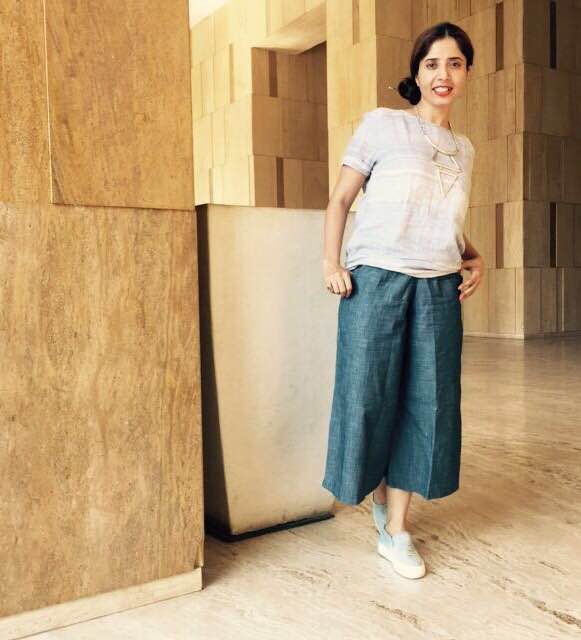 Style Tip: While I wore shades of same colour I tried to keep textures different. My Top was linen and has a beautiful weave texture, My Cullottes are made of chambray  and the shoes were thick distressed denim. I kept it simple yet interesting, silver statement Necklace just added an interesting extension to a simple look.