L'oreal Professionnel is one the leading brands in  haircare and you know that you love your job even more when they invite you for an experiential for their brand new ingredient for all chemical treatments to minimise the damage and make hair stronger SmartBond.  I need to start with a disclaimer that what I will write here is no way influenced by brand inviting me to experience the service.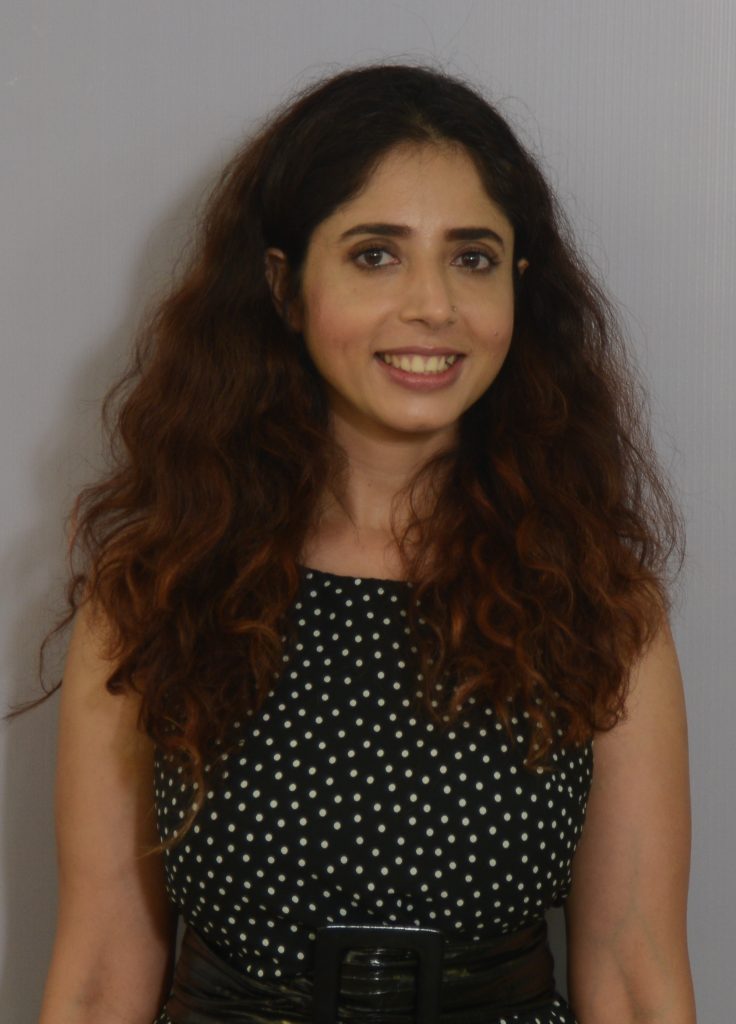 It was a party almost with lovely backdrop of vintage and the new Bombay the venue was the L'oreal Professionnel Academy and when I got there I met so many fellow bloggers some of whom are dear friends…. The colouring stations were assigned to each one of us and as is the essence of the very French Brand the table had my name, my picture in a beaker (in case I don't read my name…hahahhaa) and chocolates…. a cute little badge that read #DareToTransform ….I just love it when things are personalised like this….just adds to the vibe and makes me feel good…..
I was introduced to Abhiroop who works with the L'oreal Professionnel academy and is a senior stylist. And so began the journey of hair transformation. I had highlighted  my hair pink a few months back, the pink had of course washed off, what remained was light coloured hair, Abhiroop, let's call him Abhi here-on…. looked and touched the hair and came with a colour options book, 2-3 question answers here and there  and we both decided that ombre is a good choice….discussed and reached a decision to colour my hair in 3 shades of the 6 Number shade family of the L'oreal Professionnel Hair Colour.
Abhi suggested Amonia free colour for me..and so started the transformation of my hair. He very patiently first coloured the crown area in the darkest hue of the 3 shades. My scalp didn't itch neither did the colour have any strong aroma….yup really!!! …..That was a major nice factor.. Apparently Abhi had added SmartBond to the colour which apparently when added to any chemical treatment on the hair reduces the damage and adds strength to hair and I guess was also part of the reason that my scalp wasn't itchy at all during the colouring process.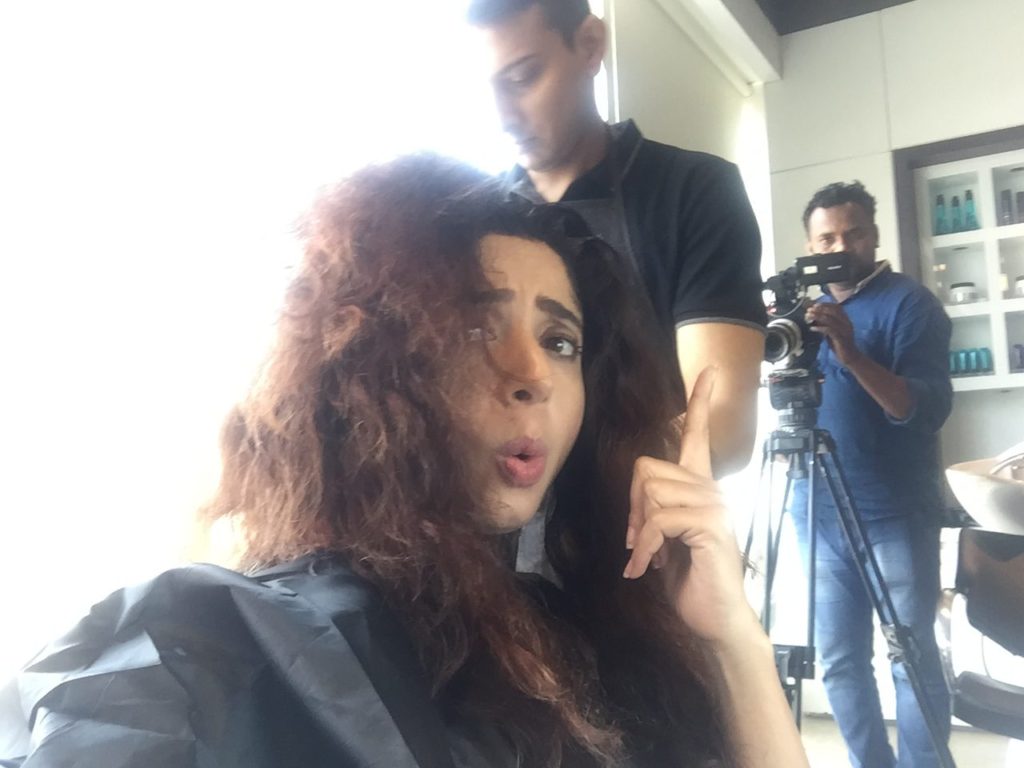 Section number 2 the middle part and section 3 the lengths and the ends…. I get pretty impatient to see results and I couldn't wait to see how this turns out to be….. I kept My self busy chatting … (My most favourite thing to do) with everyone around… My Instagram stories were full of all the action around me…..
I could see the first hints on my selfie camera (I told you I was Impatient…hahahhahaa ) ….and I absolutely loved the first glimpse…. By the time I got my chair and Abhi started Blowdrying I was already in love with the colour……
Blow dry added to how gorgeous my hair colour turned out to be….and my hair did shine more than usual, SmartBond was indeed working….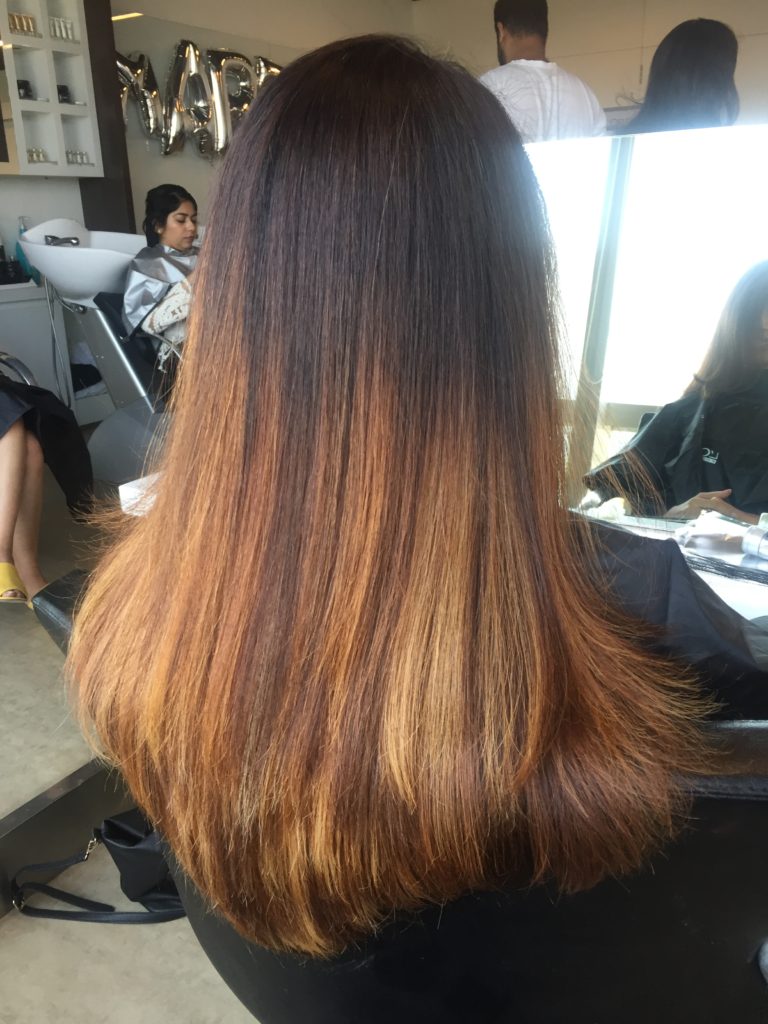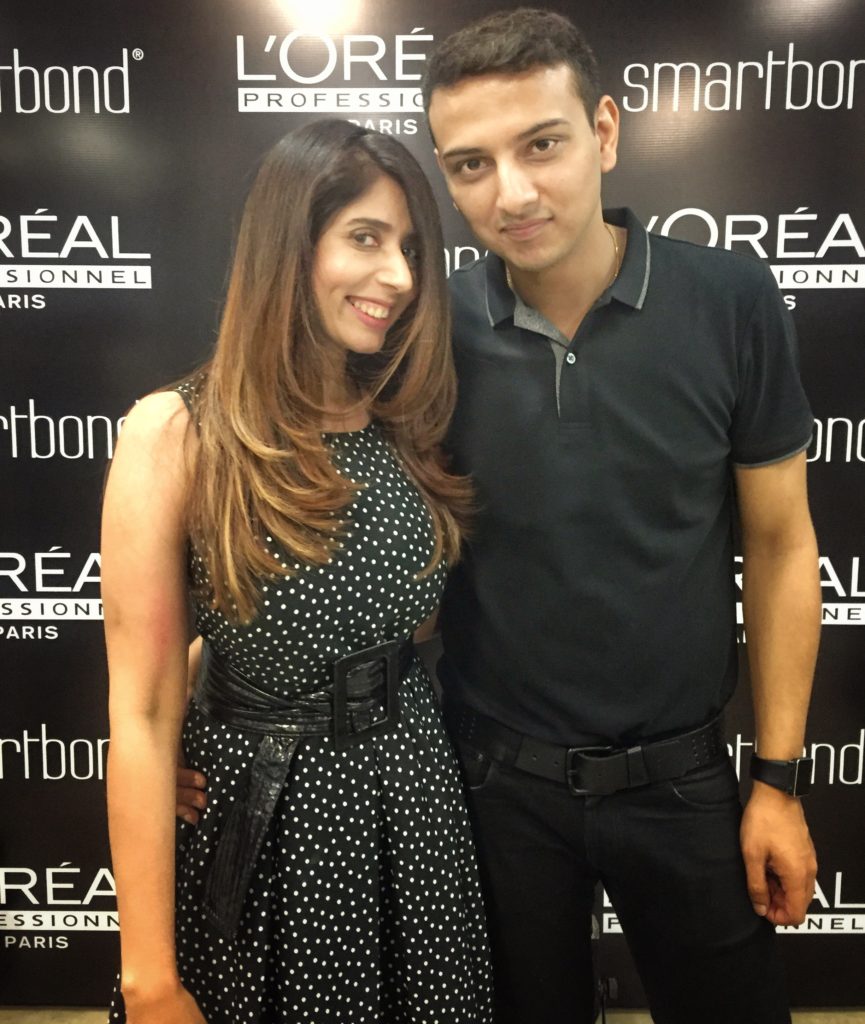 So now my lovelies my hair colur is ombre and for past two weeks I just keep falling in love with my hair colour…..and have ended up inspiring a whole bunch lot of people to go Ombre……with Smart Bond added to the colour of course……!!!!! If  you have been following me on my social media…the feed is so full of my hair….like literally…