I had to share and this with you all……I had been toying with the idea of getting some prints off the pictures on my phone. It seemed like a task that one feels like doing but somehow isn't on the priority in the hustle bustle of life. To go to some photo lab and get pictures printed .
I was going through some apps and Parabo showed up. I downloaded the app and was ready to give it a try. Wanted to share my experience with you.
I installed the App. I opened the App. I sure was happy to see a simple and beautiful app there. You see in this life where everything seems to complicated, well you get hang of one digital thing and the new one crops up, by the time you get hang of that it becomes old news, that is why I like simple and self explanatory things that can be used with simple instructions mentioned. By instructions I sure do not mean a 200 word run down on what to do next and further more click for more….phew….pardon me Please. By Simple I mean Click , Choose , Details and Order. Simple, doable and want to do again types.
So Parabo turned out be a good-looking yet Simple app. Simplicity test later I got busy doing the regular stuff that keeps me busy all day through ( I love my job and busy is good…no…very very good for me).
I didn't exactly forget you see, because I did recommend it to couple of my friends who wanted to run to a photo studio for a picture that needed to be framed and printed. They like the idea of the comfort of  getting it all done by click of a few buttons, actually it is a cool Idea. Time is a rare commodity and simple things like getting a Picture printed becomes and audio us task and so many times is last on the to do things because we would have to a little out of the way to get it done, so the gorgeous frame you ordered online or bought from a flea market goes about being picture less for a long while, happened with me you see…. and I know happens with a whole lot of us…
You know what I liked most about Parabo was that you can customise, you could get a Desk Calendar, Accordion Zine, Risograph Print, NewsPrint, B&W Engineer Print, Hanging Calendar, Photo Books (variations available) and accessories for displaying and decorating. I was spoilt for choice.
So I got clickty clicky, woao I am coming up with some fun terms….right!!! coming back to the point, I ordered myself a Engineer Print  B&W poster of my Picture taken from my phone. So convenient right
Parabo gives an option of getting pictures from your Facebook account to get printed, which seemed like a good idea, but when tried it some of the pictures were marked not good enough quality to print. I was a bit upset about that but I guess It is better to have a good quality picture prated instead of getting a print that is highly pixelated.
All you need to do is open the app, click on what you want, select picture and give details ( shipping address) pay and you are done. That's it.
The Prints and the goodies I ordered came in 3 days and the app notified me at every step which was good. They packaged the delivery well and that makes a mighty good impression for me. I totally love the magnetic Rope, which I guess everyone should have, just get your favourite pictures and notes and put a magnet on it…taaaaddddddaaaaa that is it….!!! your own display is ready and since it can be used and re used in so many different ways you don't get bored. Soon it shall be framed and displayed, by the way they even sent me a removable wall sticker for hanging the Engineer Print.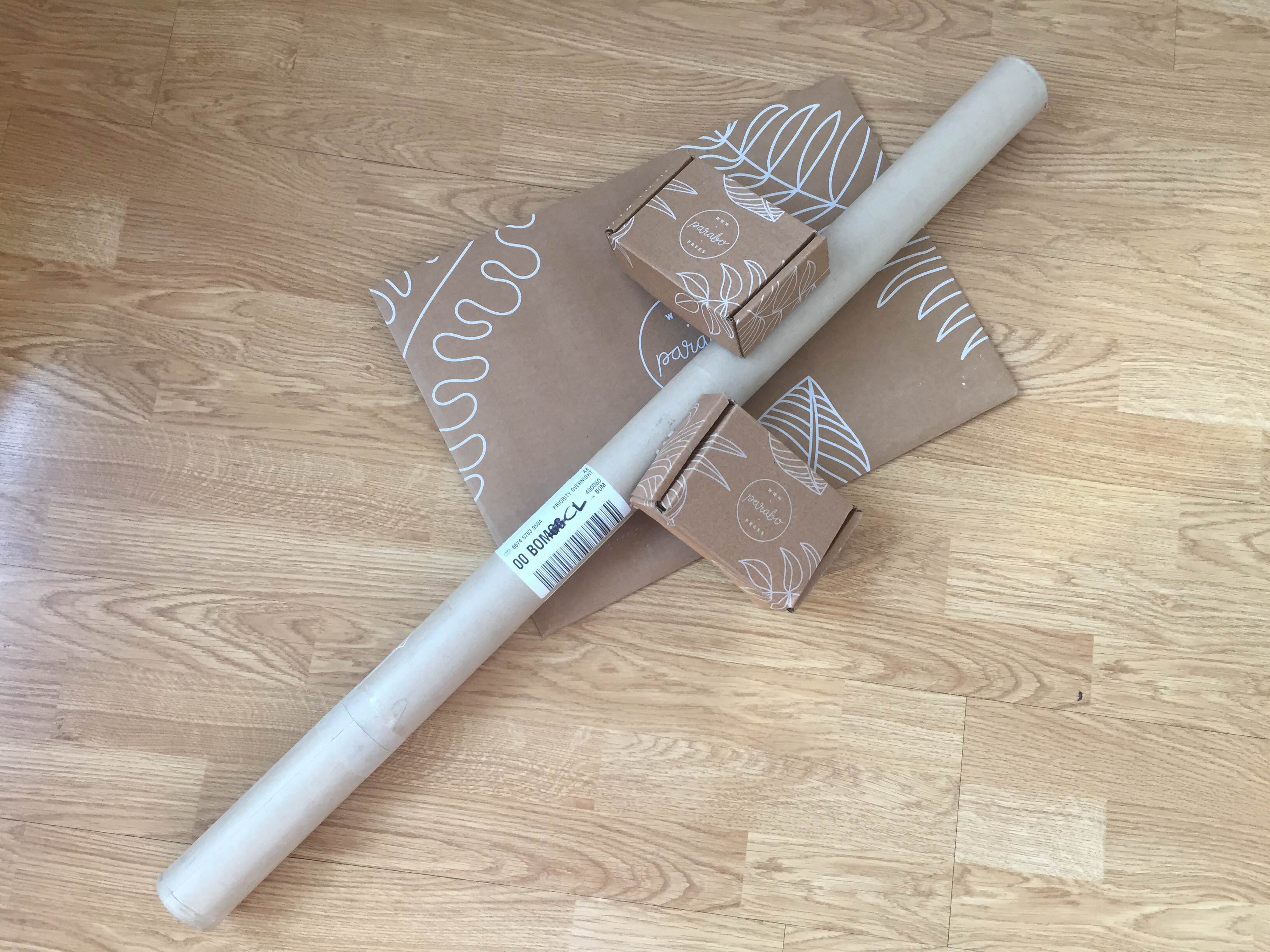 I ordered a fun Poster Print in Risograph I opted for blue there are other colours to choose from too.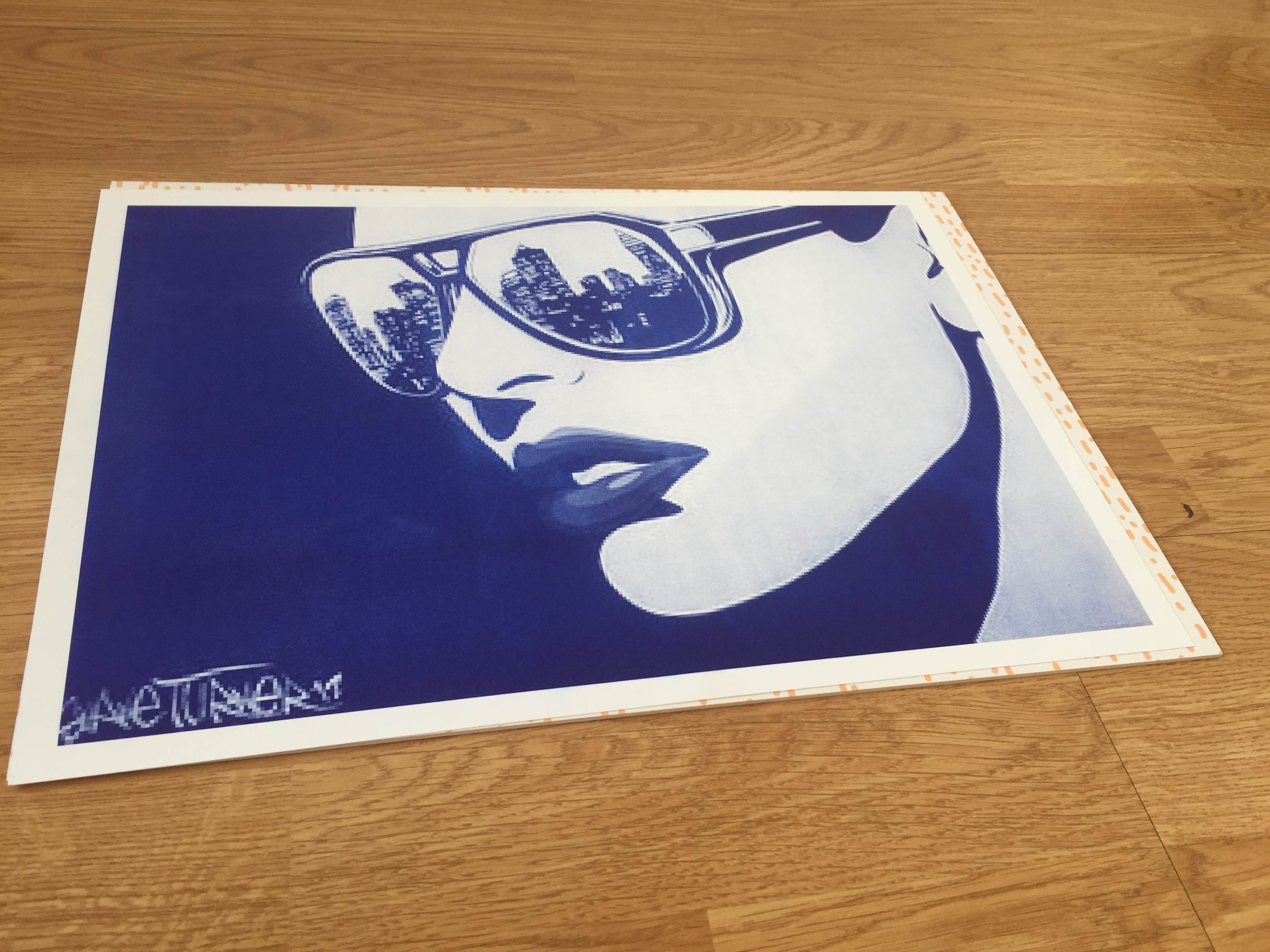 Next what fancied me was the Engineer Print, it automatically converted my coloured picture into b/w. The print is 3 Ft by 4 Ft. The print came out just nice, I may never have thought of experimenting blowing up a picture from my camera in to a large print had it not been for Parabo, and guess what it cost……ummmm….750 bucks , which I thought was pretty neat….ain't it!!! They even sent me complimentary stick on which i can use to stick this poster on wall….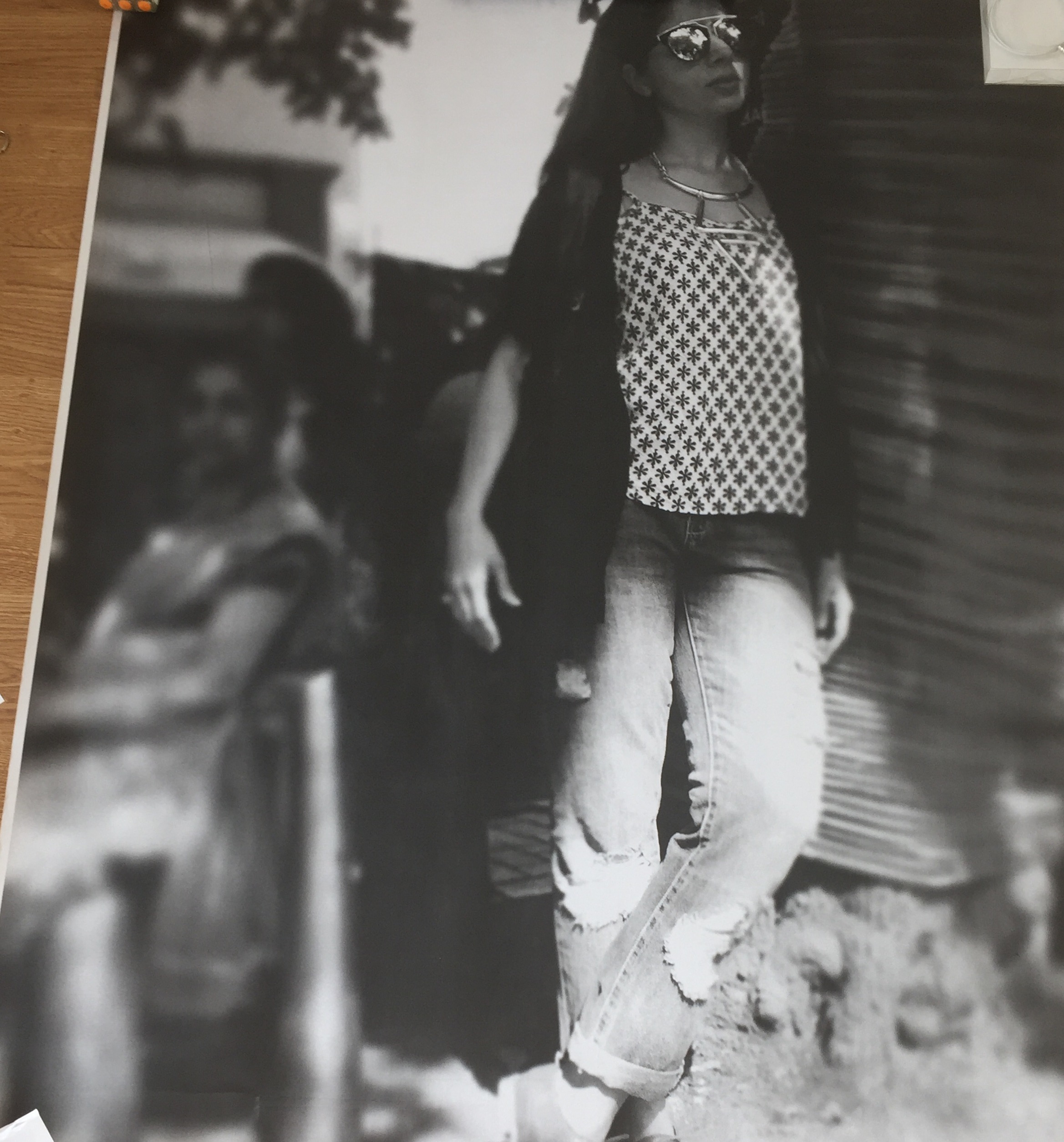 A Magnetic Rope for hanging pictures and  Skeleton Clips for hanging pictures, I liked that they have these fun accessories too…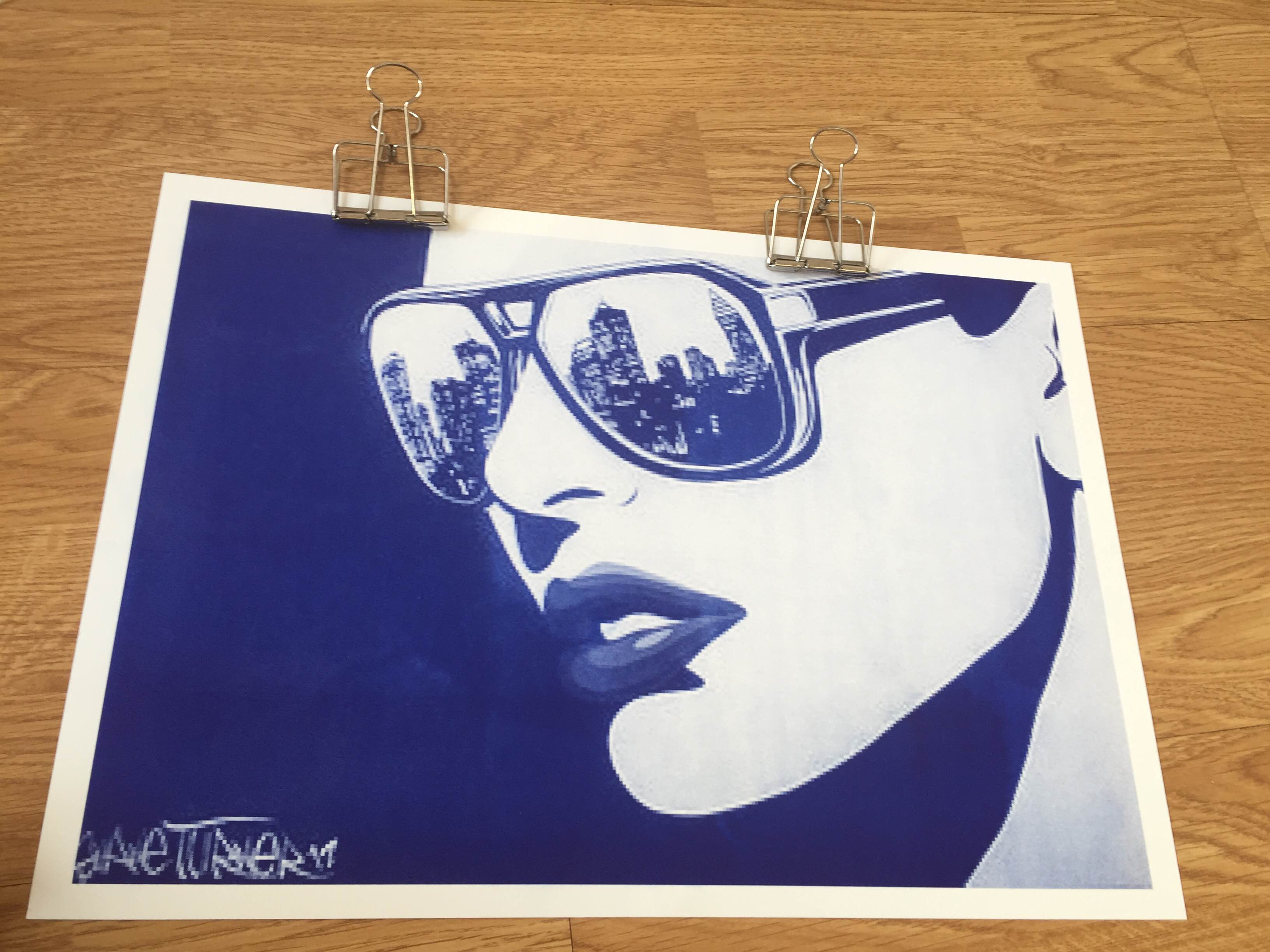 I had been toying with the idea of my own customised Coffee Table Album and they have some cool options for that too. Now I am  saving up pictures on my phone so that when I have a good 50 I can get my own Album , with pictures placed just like I want. You know that I love customised stuff and when you could customise how you want your memories to be preserved in print it just uplifts the experience.
I think the calendar could be such a cool idea to customise and give everyone in the family one. Loving family moments on the desk is such a nice way to light up your day at work, right. You could mark all the holidays you want to be together in advance…ain't that cool .
Life is so busy these days, and if you have a special moment captured on your phone/camera (you could transfer pictures to your phone) you could un-digitize your memory on a piece of paper and decorate it on wall of precious memories for you to see and cherish day after day. Let me know what Pictures you got printed and how you displayed……till then ciao….!!!