Fashion trends of the near future debut first at the Fashion weeks as they are a peek-a-boo to whats going to be trend in the times to comeand your window to cuts and colours  that are going be seen on the streets and everywhere soon. This Post is about my observations about certain styles that were a clear Favourites with a lot of designers and a strong indication near future of fashion everywhere.
Being a fashion Blogger has its perks and living breathing and dressing for the fashion week is one of them. I made it a point to try and watch as many shows as humanely possible , side note, kudos to all the models and organisers who are on their toes all the while, there are so many shows everyday and multiply that with a week if you got your literal math right you would know it is a lot of fashion everywhere. Not to mention the street style which is at its best and a treat whether you are watching the show or just hanging around. Who am I to complain to be in living breathing everything fashion in August company of the best and bestest  (excuse my grammar please…;-) )in the business.
Here are my picks from the styles that I believe would be high on Fashion Quotient in the coming months and you should be looking at stacking up these styles and that I have been fan of such fashion for a while does help…
Trend 1:
The Interplay of the fabrics to bring out the subtle drama. This particular one featured here is by the ace designer Dhruv Kapoor. The use of different textures make the garment interesting and can take your style Quotient to an interesting level…. what say, you would most definitely see a lot of similar stuff happening…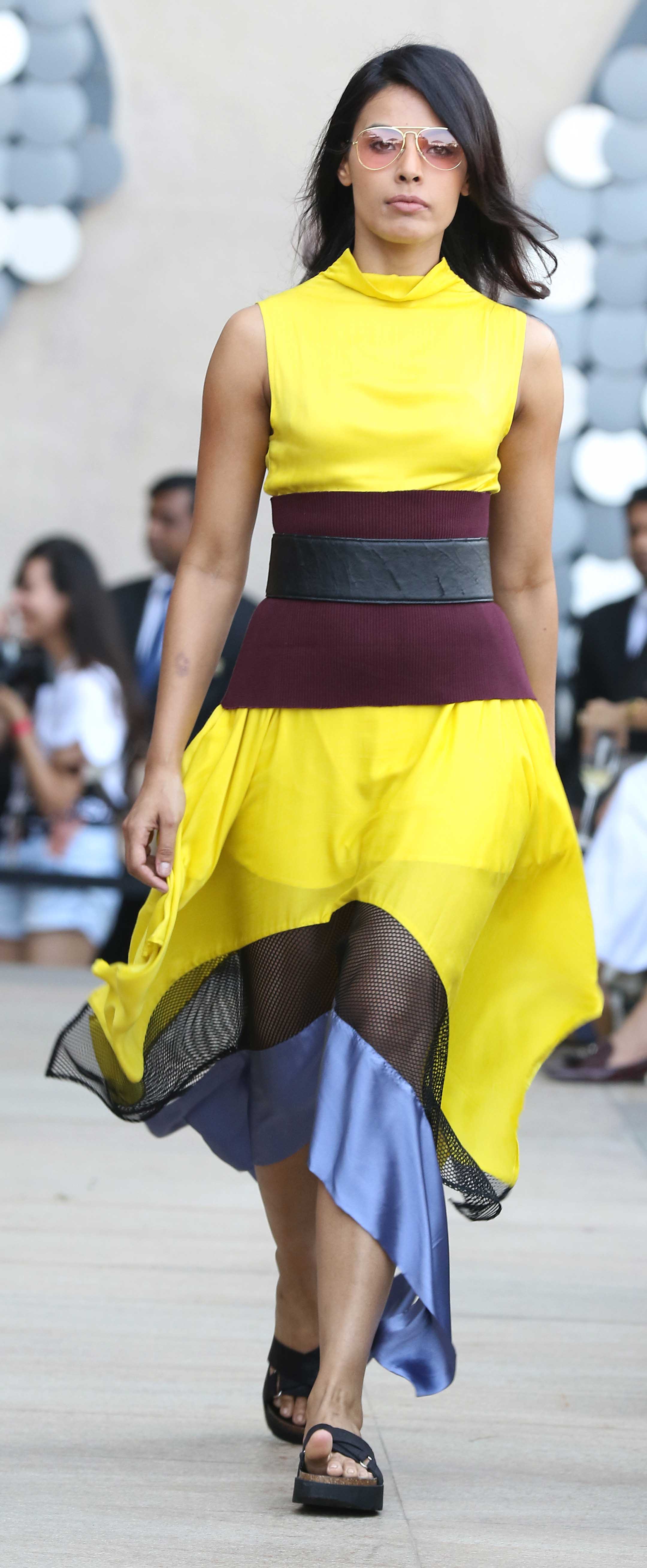 Trend 2
I may have always been a big fan of layering and to see the trend scorch the ramp made me super happy. Many designers including my favourite these days Ka Sha (featured below) was big on layering and how. Go all out and have some fun layering your outfits in a fun way and you would be sporting the seasons biggest trend. In summers you might want to keep layering a bit subtle though.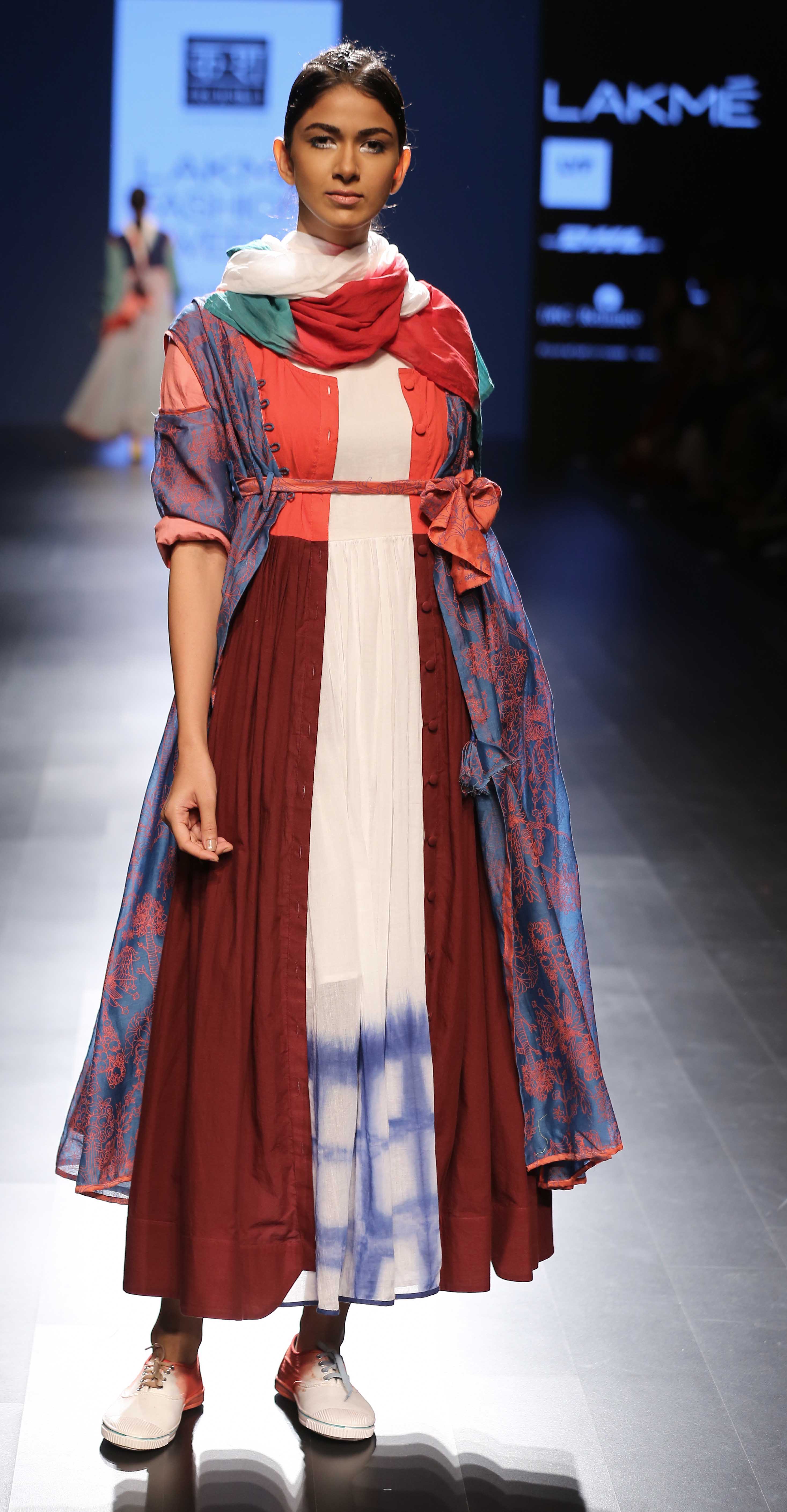 Trend 3
The  rise  and re-rise of the our heritage. It has never been cooler to sport the Indian Handloom and this year we see more of all that. Western boxy silhouettes  in indian textiles and traditional colours I was weak in my knees, this fashion season is all about everything that I have always loved. Be it Meraki Project or Akaaro (featured below) it was a treat for the eyes and would be fun to watch how all they gets emulated on the streets.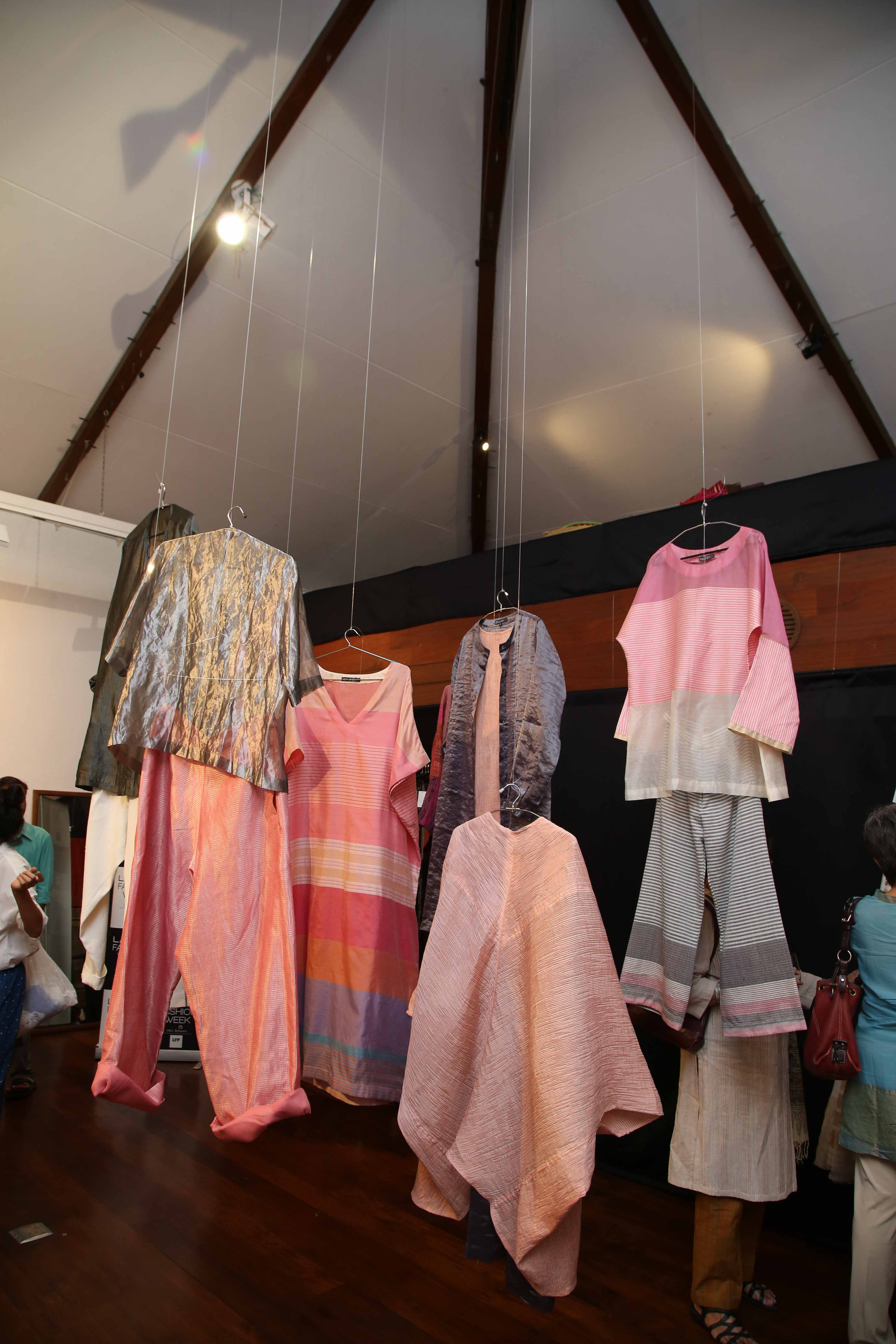 Trend 4:
Have fun with the sleeves. Lot of designers gave one sleeve a miss and here I am not talking about the asymmetrical neckline. have a look for yourself, this one featured below is from Garo. You could totally nail this look and standout, and I love that there is so much fun happening even in the ethnic department. Btw that's me with my dash ofn mix and match ( you just can't stop me from doing that….)….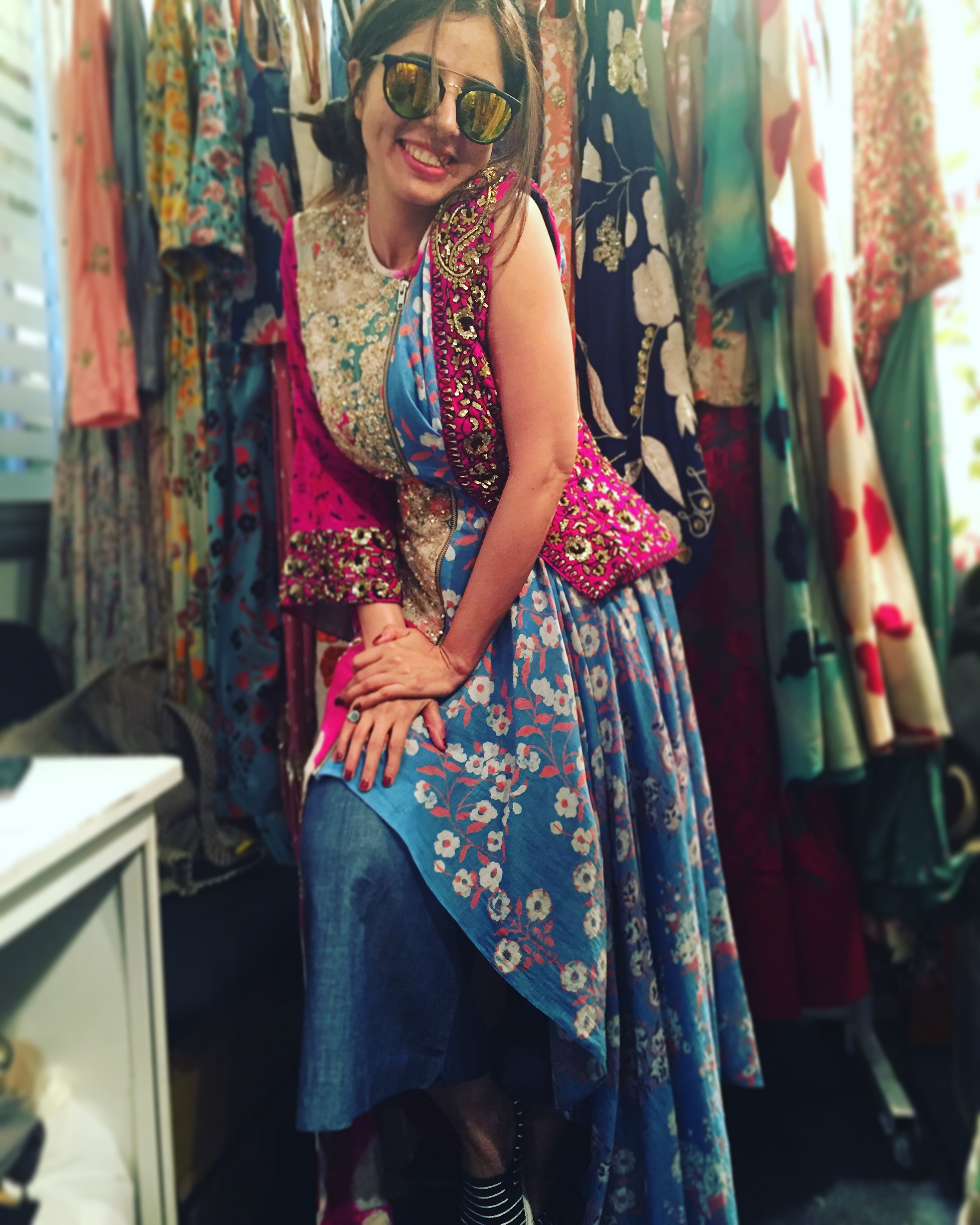 Trend 5 :
Quirky prints found flavour with a lot of designers. I feel this trend has been on the edge for a while but now this season it would unleash in different ways around your fashion circle. Love Love Love the Quirk. Think Quirk Box, Masaba or Siddhartha Bansal they all brought the Quirk element to forefront and it is here to stay. Featured below is a Grament from Siddhartha Bansal's LFW 16 Runway collection.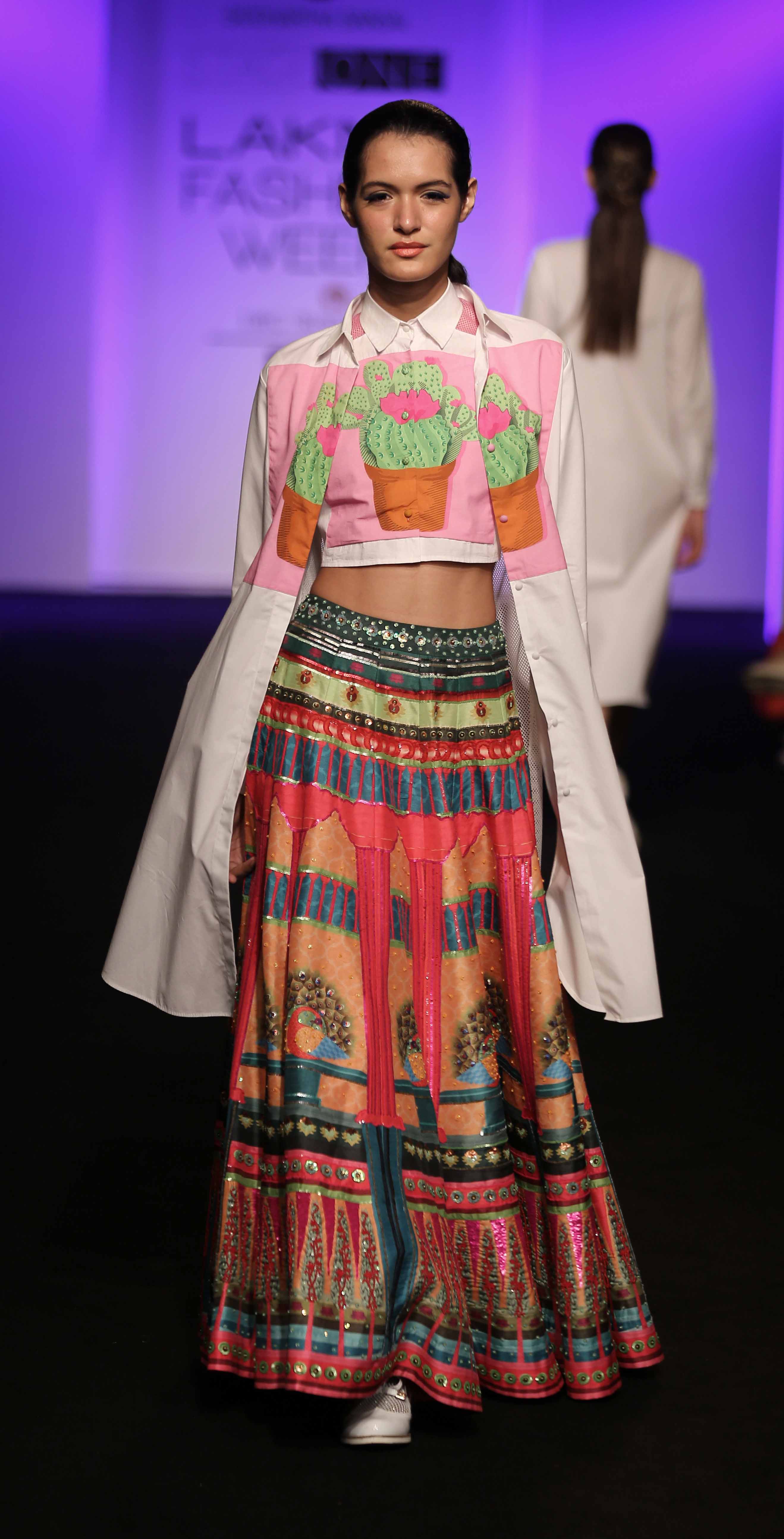 So get to update your wardrobe with fashion statements before they hit the street……..Until next time….bye